WHAT WE DO
Focused Construction are one of the leading suppliers of skilled tradespeople and labour in the UK. Based in Liverpool with a second office in central London, we are well placed to work on sites across the country.
We have over 50 years of combined experience servicing the construction, engineering & industrial sectors. We strive to set the standard of how labour supply should be and have proven, demonstrated experience working with the biggest contractors in the country.
We operate with complete honesty and thrive in the pressure cooker that is construction! At Focused Construction, we are committed to our clients and offer a tailormade, bespoke service with dedicated account managers for each of our clients.
In a nutshell, we provide quality Tradespeople & semi-skilled workers to construction sites the length & breadth of the country.
We handle the compliance & payroll, which frees up your time to focus on more important aspects of your business.
We offer a complete labour management service, to take the worries of finding quality & reliable labour off your mind. We make sure our labour is happy & productive on site by making sure we pay the right rates and operate with complete honesty and integrity.
CONSTRUCTION ROLES
Our database is over 50,000 strong and includes the following trades:
Electricians, Plumbers, Pipefitters, Duct fitters, Thermal insulation engineers, Plasterers, Dry liner, Ceiling fixers, Joiners, Site Managers, Site Supervisors, Working Foremen, Project Managers, Quantity Surveyors, Skilled labourers, Labourers and Trade Improvers.
SEARCH JOBS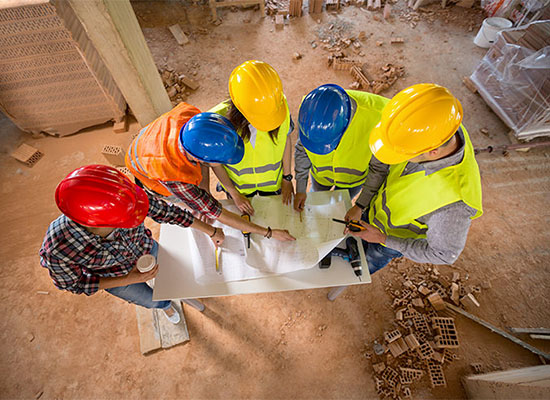 JOB SEEKERS
We offer a broad spectrum of temporary, permanent, full time and part time construction roles throughout the UK
Our ever growing client base is made up of some of the most respected contractors and residential developers across the UK. We are always pleased to hear from job seekers and our carefully developed recruitment service ensures we have both the experience and netweork to help you to acheive your employment requirements, finding the job that suits you within the many sectors of construction .
REGISTER / SIGN UP
EMPLOYERS
Our workers are fully compliant and provide the following as standard:
HMRC Compliance (Passport, Proof of right to work in the UK)
Relevant Qualifications (CSCS Card / JIB Card / NVQ Certificates)
3+ Checkable references relevant to the work to be undertaken
We offer the following services as part of our high quality labour provision service:
4 Hour Trial period. If our labour doesn't fit your mould, we'll find a replacement, free of charge
Dedicated account managers
Our unrivalled knowledge of the construction & recruitment industries.
Rebate Scheme (based on yearly spend)
24/7 service
Site Presence - We will make the effort to come to site at least once a fortnight
Client reward schemes (based on yearly spend figures)
Our single aim is to make your recruitment process smooth and manageable.
REGISTER / SIGN UP